Unique and United is a prayer resource being developed to empower the church to pray and act against racial injustice in the UK. This is currently a joint venture between Emmaus Rd, Gas Street (Birmingham), Southampton Lighthouse International and Naujavan.
---
Why Unique & United? Who is on the team?
How do I get involved?
---
Why Unique & United?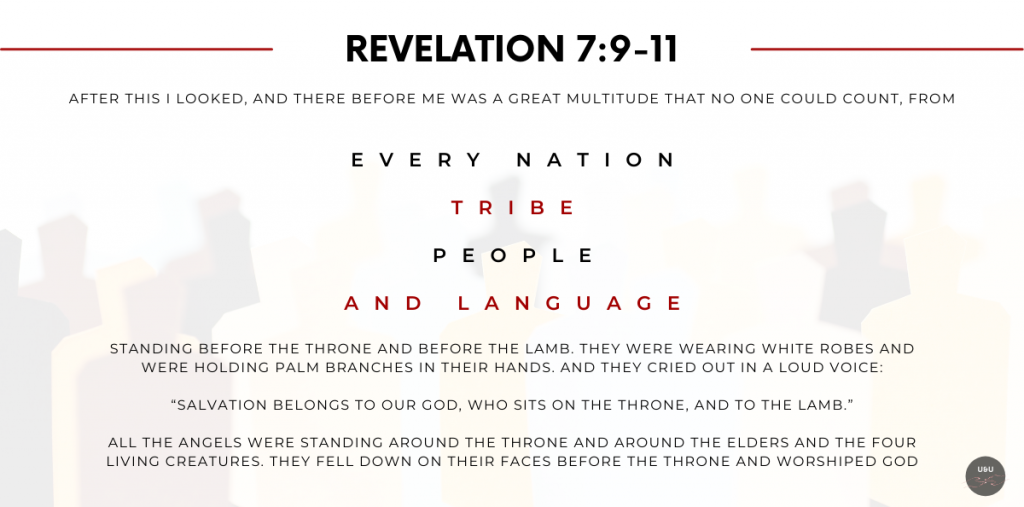 We are passionate to see God's kingdom come on earth as it is in heaven in relation to racial and cultural diversity. We love the picture of Rev 7:9-11; celebrating Jesus in complete unity on earth as it is in heaven. But we know that there are walls keeping us from achieving this, one being racial injustice and discrimination. For decades our brothers and sisters from various cultures have been the victims of racism and negative bias in the UK, outside and inside the church.
In doing our part to break down these walls, and being Jesus's hands and feet in the UK, we are developing "Unique & United – A Prayer Resource for Racial Justice". This UK specific resource will come in video form with written accompaniment to empower Christians to learn, pray and act around the issue of racism.
Want to find out more? The team explained more in this recording and presentation from their Information Night in May 2021.
How do we break down these barriers?
We are increasingly aware that more than one year on from the death of George Floyd, the subsequent protests & trial, the 300% increase of Asian hate crimes since the start of the pandemic in the UK, the Panorama report on the Church of England and the disputed Government report on racial disparity in the UK, that there is a lot to do in the UK. Some of the ways followers of Christ can do this are to: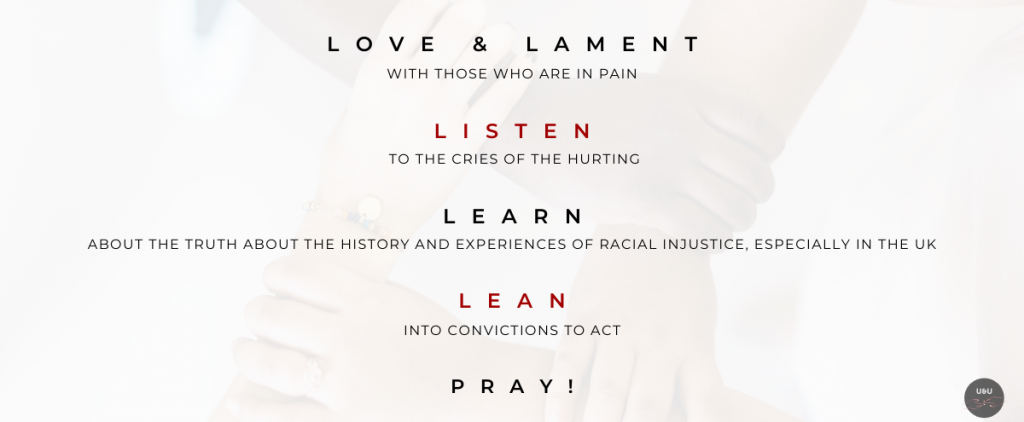 What part are we playing towards this?
An interactive video and written prayer resource (Unique & United) is currently being developed around the topic of racism and the UK that people can learn from, pray along to and be empowered to act from. We know that the area of race and racial justice can be a difficult one to pray about and so we want to put something in people's hands that gives encouragement and prompts Christians to pray.
---
Who is on the team?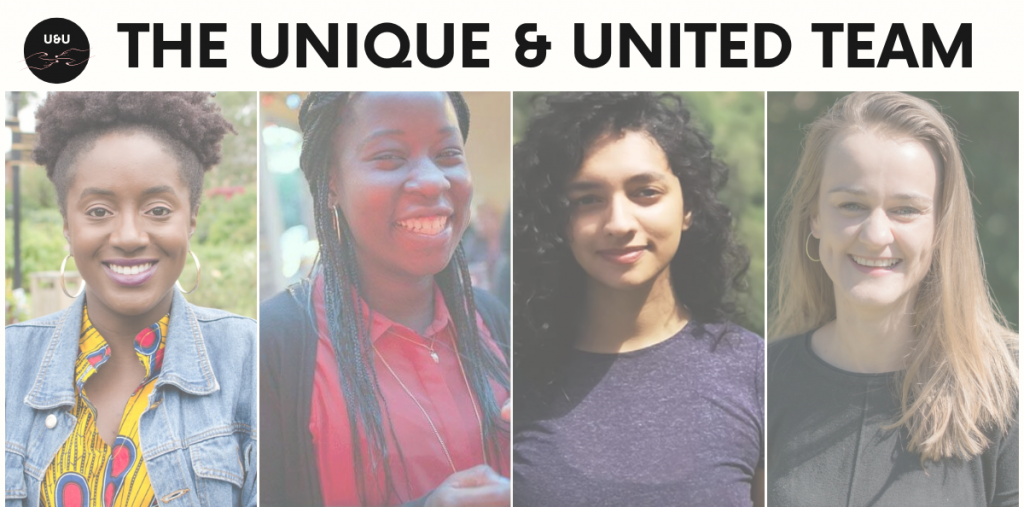 ---
How can I get involved?
There are currently 3 ways to get involved:
1. RACE & THE UK CHURCH SURVEY
Is there racism in the UK? What about in the UK Church? Is there anything you think that the UK church could do better to strengthen racial unity?

This survey has been created to gain a deeper understanding of experiences and views in the UK across denominations and ethnic backgrounds. Our aim is to receive a minimum of 1000 responses from Christians across the UK – currently we have reach 5% of our target. Anyone is welcome to fill it in and all responses are anonymous. Please allow a maximum of 15 minute to fill out this important survey: bit.ly/RaceUKChurchSurvey

The responses & analysis will be shared in the final resource and additional work of Unique & United.
2. PRAY!
We are looking for prayer warriors who have a passion and a desire to see racial injustice end and for the unity of God's Church to be solidified, and also to cover the team spiritually. Click here to join the U&U Prayer WhatsApp Group or Telegram group to receive prayer pointers.
3. SHARE WITH YOUR FRIENDS AND FAMILY ACROSS THE UK
Connect with us on Instagram and Facebook @uniqueanduniteduk. Comment, like, share and save our posts.
If you have any questions, or if your church community would like to get involved in this resource, please email uniqueanduniteduk@gmail.com